Announcements
The new Angel x50 server has been launched on February 23rd!
We don't make any wipes at all. Your items will always be with you.
Latest update patcher is always available here.
Magic x1000
server
opened its doors 3 months ago, and if you missed the opening, now is the perfect time to start playing.
All new characters upon creation now receive a +25% experience buff for 7 days and 2000 additional stat points that will last you for the first 10 resets. Thanks to our
simplified reset system
, the first 49 resets can be done before level 400. The system is dynamic and every few days the level required for a reset will gradually decrease. Now you can do your first reset at level 244!
Server Magic now has a one-off discount on a VIP account - if you have never purchased VIP, then at the first purchase it will cost you 300 web bonuses instead of 400 for 30 days.
Call your friends and do not forget to use the referral reward system. You can get your
referral link
in your account on the website.
When your referral donates bonuses, you and your referral will receive an additional + 10% of the transfer amount, but no more than 500 bonuses per person. You can track the number of bonuses earned from each referral in your
account
in the referrals section.

Big changes in the
Ashy Aida
event
For increasing competitiveness were made following changes:
Changes in the map - removed 2 corridors. The total amount of spots has been decreased from 30 to 15. The competition for one spot increases significantly, and the reduced size of the map allows you to explore it much faster. Your enemies will now have a harder time to hiding.
Increased amount of points for Ashy Deathrider & Ashy Witch Queen. Decreased amount of points for Elite bosses. These changes will balance the amount of points from ordinary and elite monsters.
To encourage players to stay in the rankings, bonus rewards have been significantly increased and additional prizes have been added. Players who have taken places from 4 to 10 in the weekly rating additionally receive:
3 random players receive a new Jewel of Luck.
3 random players receive a TOCA.
1 random player receives a Condor Flame.
Now, even if you don't catch up with the players in their top 3, you will always have an incentive to fight and not fall out of the top 10.
And finally - the number of points required to receive the reward has been reduced to 50000.
We hope that these changes will be positively reflected in the event, and the new Ashy Aida will become the hottest place on our server.
Long awaited changes to the Guardian pets system. Now when your pet reaches level +15, they get additional upgrades:
Ghost Horse + 5% absorb
Ice Dragon +10% absorb & +5% damage
Pierce Lion +15% absorb & +10% damage
Rare variations will receive an extra +500 stats.
The values have also been increased: Elemental attack & defense.
Pierce Lion has now become a full-fledged alternative for Golden Fenrir, and each player can choose which pet he likes best.
Castle Siege owners get very nice additions to their castle.
Firstly, now the GM of the guild, after the capture, automatically receives one of the wings from the Conqueror or Devil&Angel series. Their % completely matches the 3 wings for other classes, however, all classes can wear these wings.
Secondly, now the Senior Lord will give a new reward - the Castle Lord box. It now has a 100% chance to drop one Purple Box and one Ruud box (30000). And with a 50% chance, an additional MUX Legend box can also drop out.
Now to the news about the changes:
Due to major upgrades to Guardian pets, Dark Lords can no longer use them. In the future, we will try to figure out how you can improve your Dark Horse.
Creation of the bundle with TOCA & eTOCA.
In the x-shop were added new items - Complete secrimicron, Blessing of Spirit, Tradeable seal & Jewel of luck. In the future, there will also be a place for Jewel of Luck where it can be obtained in-game (in addition to the Ashy Aida rating)
Due to the addition of Jewel of Luck to the game, the service for adding Luck through the website has been disabled.
Monsters in Acheron Nars now have the ability to drop Elemental Powder.
All errtels from the Lord Silvester boss are now level +7. Core Magrify +10
Disabled the Punish feature for PVP.
Fixed a point where Fire Scream could deal an extra level too high in PVP.
Grow Lancer's Circle Shield skill now has much higher stats. Don't forget to include it in PVP.
On the Magic server, classes that get more points for resets (MG,DL,RF&GL) get less HP from the Vitality stat.
MUUN pets no longer lose health.
We have been waiting for the promised fix for the bug with the killing of golden monsters since the beginning of summer, but third-party developers IGCN decided that they will not fix this for Season 17 Part 1. So we will wait for the stable version of Season 17 Part 2 to appear and switch to it.
Please run your launcher to receive auto-update.
If you have a problem with the launcher, please use
patcher
to upgrade the client manually.
This is necessary to receive all updates.
The time has come, when Dune server residents are going on trip -
MUX Legend Dune
is merging with
MUX Legend Prime
.
Players from the Dune server will be moved to Prime. Your characters with items, resets and bonuses will be transferred intact. Merge will happen on
12 July
.
Full information regarding all the merge details, full instructions, and recommendations are
here
.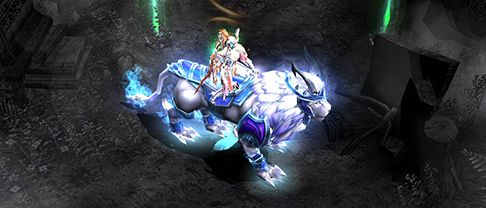 The Ashy Aida event collects the points for killing the monsters and bosses in the free PvP Ashy Aida map. For every 100k points, you will automatically receive one of the prizes and participate in the weekly ranking with exclusive items and bonuses. You can read more about this event
here
.
Please run your launcher to receive auto-update.
If you have a problem with the launcher, please use
Patcher
to upgrade the client manually.
This is necessary to enter the new Ashy Aida map.
Update 14.06:
Red Dragons are returning to our servers
Some changes for Magic server:
Magic Gladiator - reduced damage from Chaos Blade and Ice Blood
Dark Lord - reduced damage from Wind Soul
Grow Lancer - increased PvE damage
About golden monsters - side developers still didn't fix it, so we need to wait.
On the website, we added in test mode a new function - Web market auction, where any player can put up the desired item for sale, and other participants will be able to bid on a price increase. At the end of the auction, the item will go to the highest bidder.
Have been changed to the "Ring Upgrader" item. If you have any old "Ring Upgrader" items, please contact our support, and items will be exchanged.
List of fixes:
Fixed problem with the immortal Golden Monsters. Quests are changed back.
Fixed Dragons, White wizard and Skeleton spawn.
Fixed wrong displayed information about Magic Stones in chaos machine for Ancient and Excellent items.
Fixed issue, when pentagrams can lose their errtels in few scenarios.
Fixed a few problems with the Personal store.
Fixed problem, when in some cases, MUUNs options didn't work after resets.
Fixed issue when Bond buff can work without second class in range.
Please run your launcher to receive auto-update.
If you have a problem with the launcher, please use
patcher
to upgrade the client manually.
This is necessary to enter the game.
Fixed problem with the game server crash.
Resolved problem with "Set Bonus" for Light Wizard and Lemuria Mage classes.
The issue with limits for the events was also fixed.
Fixed problem, when items didn't drop from an elemental monster
And fixed some other minor problems.
Added new
upgrade
services on the website.
Now you can upgrade your Guardian pets and earrings, and items will stay with the same options.
With the help of the "Ring upgrader" item, now you can increase the level of your "defensive" rings.
Zen which you're received from the personal store trading, now you will receive via a "Gremory Case"
Please run your launcher to receive auto-update.
If you have a problem with the launcher, please use
patcher
to upgrade client manually.
This is necessary to enter the game.