Announcements
New server Antares x1000 has launched on June 3 at 18:00!
We don't make any wipes at all. Your items will always be with you.
Latest update patcher is always available here.
The time has come, when Medea server residents are going on long-awaited trip -
MUX Legend Medea
is merging with
MUX Legend Prime
. At the moment of writing this article, the Medea server has worked already 280 days and Prime server is an old-timer with 1 year and 83 days.
Players from the Medea server will be moved to Prime. Your characters with items, resets and bonuses will be transferred intact. Merge will happen on
xx August
.
Full information regarding all the merge details, full instructions, and recommendations are
here
.
Gun Crasher receives a new weapon - Magic Flintlock. We will try to find a way, how to add new weapons also for Fairy elves. 
SD Potions, Agility and Vitality elixirs now can be stacked up to 50. 
To prevent problems with the 4th majestic skill tree reset, now you need to spend at least 1 point on the main skill, and only then side buffs will be open.
Fixed problem with Gun Crasher master skill tree.
Some changes with Set Bonus. Now it will give a more HP. The value of the Luck option decreased, the value of the excellent option increased. 
Now you can upgrade your Earrings with a 100% chance of success rate. In future, we will add a new service on the website, which will give you an opportunity to evolve these items without losing their options.
Some Blessed Archangel weapon damage has been fixed.
And some other minor bug fixes and improvements. 
Guild quests start next Monday. You can read more about this system
here
.
Please run the launcher to receive an auto-update. If you have a problem with the launcher, you can download our patch
here
. 

Antares x1000
- Fresh summer server with a high experience rate and easy majestic level farm, our unique "Set bonus", Quest system, and a brand new event - Guild quests.
Guild quests - event in which participate all guilds on the server. Receive items, boxes and make your guild stronger with a special "Guild buff" with different levels. More about this system you can read
here
. 
"Set Bonus" - MUX Legend special exclusive custom - temporary buff on your character that benefits from the items you are wearing.
Finally on MU Online server was founded the real good balance between Excellent, Socket, and Mastery sets. More about "Set bonus" buff you can read
here
. 
War of Legends - our permanent event for players, which concentrates on killing bosses in Legends Arena. Fighting for bosses allows players to earn special "Arena points" which will give them the opportunity to spend them in the "Arena points" store, to buy the best in-game boxes.
Consecutive in-game Quest System with more than 299+ missions. For competing tasks, you receive Zen, Wcoins, Jewels, loot boxes, RUUD, and additional stat points.
Main facts about our project
here
.
Our game worlds features full list you can find
here
.
Full information about server with reset table you can find
here
.
New server Antares x1000 will launch on June 3 at 18:00!
Server opening times:
12:00 UTC -3 (Brazil, Argentina)
16:00 UTC +1 (UK)
17:00 UTC +2 (Spain, Poland, Hungary, Italy)
18:00 UTC +3 (East Europe, Greece, Turkey)
22:00 UTC +7 (Vietnam, Thailand)
23:00 UTC +8 (Philippines)

Participate in our
Facebook Bonuses Giveaway
and get a chance to win
300 Bonuses
! Winners will be selected randomly on June 7th.
The advertising campaign is unprecedented. We are planning to attract a multitude of new players and significantly increase our MUX Legend community.
update:
Returning /pkclear cooldown function to the Antares server
Fixed guild join request protocol
Fixed harmony options added by jewel of harmony sometimes displayed as "+-"
Fixed Spirit Stone Exchange mix results in invalid output count (occasionally)
And some minor bug fixes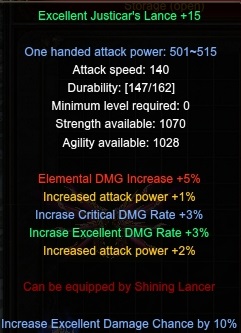 Is +13 items are good enough?
​As you know, increasing the level of the item after +13 mostly doesn't give you many advantages. To make stimulate to keep moving forward, we've added new special options, which appear automatically on all excellent +13,+14, and +15 items.
In the future, we can also add this kind of option to the ancient/socket items, wings, and any other items. Would be great to hear your suggestions about this.
More about this system you can read
here
.
Fixed some minor problems.
Elemental TOCA was added to the in-game Moss zen lottery. 
The problem with the character stuck was finally resolved.
Fixed defensive bonus on excellent items, which didn't work in several scenarios.
Added final 25
quests
of the quest system. The last 5 quests will the real challenge for the best players of the server, especially the #300 - Asteroth. Who will be the first player, who closes all 300 quests? The first player who will do that will receive an exclusive prize. This act of bravery won't forget any future players. 
Balance. DL attack speed was reduced to 300. Now need 130 agility to receive 1 attack speed. 
All the other changes weren't so big. Some skills receive a little bit more power. Some classes in PVP receive/decrease attack power by a few %.
Please run the launcher to receive an auto-update. If you have a problem with the launcher, you can download our patch
here
. 
The new game client you can download in the
files
section.
Big changes in PVP, master skill tree, speed system and other things. More
here
New character -
Gun Crasher
.
New map and bosses -
Red Smoke Icarus
.
New guardian pet -
Ice Dragon
.
Long awaited - 
3d camera
.
Dark knight class receives some new skills.
New UI system.
Totally new personal item shop system.
Slayers receive Silverheart set and tier 7 set.
New mastery tier 7 - Manticore set.
New mastery weapons tier 6 - Silverheart.
New master earrings tier 3 - Honor.
Now bosses count only from maximum damage, not from the last hit.
Party members receive an additional status line above their heads. 
Changes in
evomon
system, ranking and
arena points
store.
Changes in the
wings
options.
Doppelganger
event now works in test mode.
And some bug fixes and minor improvements. 
This isn't every change in Season 16. Some of them we will add in the future. 
Update: May 6th
Fix of the quest system.
Fix of the set bonus wrong display.
Fixed some minor problems.
Because of some visual problems in Acheron, from now you can find an Adniel NPC also in Devias.
Grow Lancer skill "Shinning peak" increase skill range from 1 to 2.
Wind soul skill formula changed.
Also, don't forget about our Evomun ranking with TOCA prizes and bigger bonuses reward.
Please run the launcher to receive an auto-update. If you have a problem with the launcher, you can download our patch
here
. 
The Season 16 test server is open!
To join the test server, you must download the test client, and use your login & password from the Medea server.
You can download the client
here
.
All actual information about the test will be in
this
topic.
You can read details about changes in PVP in
this
topic.
Update
: thanks to all players for the reports, the test server is offline now.